Customer Service Supervisor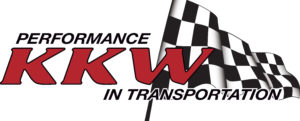 Performance In Transportation
Job purpose
To oversee our customer service department and assist Sales team. This individual will also act as Sales & Marketing Coordinator for the organization.
Duties and responsibilities
Prepare and monitor reports, variance and accrual issues
Prepare, proof and edit documents, presentations and rate proposals as requested
Run and review daily reports – available loads by date, unit-load matching reports, billing comment reports, etc.
Maintain and organize customer files and general department records
Set up and manage key vendor accounts as needed
Replying/contacting sales prospects
Creating and maintaining customer track and trace (web tracking) accounts
Preparing and mailing out marketing materials and sales promos
Create sales reports as requested
Daily activities include sales calls, proposal preparation, pricing, develop and penetrate new markets, maintain current customers and generate prospects
Coordinate Customer Service retention meetings/gatherings
Supervise Customer Service
Manage and submit payroll for Customer Service
Coordinate and implement monthly weekend coverage calendar for Customer Service
Coverage for Customer Service Staff as necessary
Coordinate or maintain interoffice relationships with the Customer Service and Operations departments
Qualifications
2-5 years in Transportation Industry
High School Education
Ability to work independently and lead a team
Superior attention to detail and organization skills
Excellent written and verbal communication skills
Strong computer skills
Strong ethic and ability to provide consistently
Excellent customer service experience by maintaining the highest degree of courtesy
Confidentiality and professionalism
Strong knowledge of Microsoft Office Outlook, Word, Excel, PowerPoint, AS400)
Working conditions
Office environment
Physical requirements
This job requires sitting 95 percent of the time
This job requires entering data 90 percent of the time
While performing the duties of this job use of his/her hands and fingers for typing, handling paperwork and small objects.
Must use computer and telephone equipment.
Direct reports
Customer Service