"KKW Trucking Inc. is committed to the premise that injuries and property damage resulting from accidents are preventable through the proper management of our human and physical resources.

Every employee of KKW Trucking Inc., regardless of his or her position, or length of service has the responsibility to follow safe work practices and to have a genuine concern for the safety and health of all fellow workers.

Our goal is for every employee to get home to their loved ones safely every day."
Weekly Safety Topic: Learn About Cannabidiol Oil
What is CDB?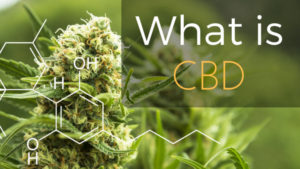 What is CBD: Cannabidiol Oil or CBD is extracted from the flowers and buds of marijuana or hemp plants. It does not produce intoxication; marijuana's "high" is caused by the chemical tetrahydrocannabinol (THC). CDB has become the hot new product in states that have legalized medical marijuana. It is a non-intoxicating marijuana extract being credited with helping treat a host of medical problems. Experts say the evidence is scant for most of these benefits. Worse, CBD is being produced without any regulation, resulting in products that vary widely in quality.
DOT Drug Testing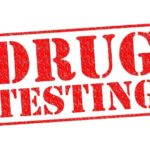 DOT Drug Testing: Per our Medical Review Officer (MRO) who oversees all of our DOT and Non-DOT drug and alcohol testing for KKW, "It is not good to use CBD if you are going to perform a safety sensitive job. Also, using CBD can trigger a positive result on DOT and Non-DOT drug tests."
Legal Position

Legal Position:  Although, marijuana is legal in several states.  CBD is considered, by the Drug Enforcement Agency (DEA), to be a controlled substance.
KKW Policy Number 210

KKW Policy Number 210: The use, sale, transfer of possession of alcohol, illegal drugs or controlled substances on company time or on company property, including in company vehicles, is prohibited.
Bottom Line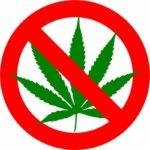 Bottom Line: 
Having CDB in possession on KKW company property, which includes our trucks, is a violation of company policy.
Using CDB may trigger a positive result on drug tests.
Monthly Safety Topic: Slips, Trips, and Falls
When entering or exiting your vehicle:
– Face your vehicle
– Follow the three-point rule (always have 3 limbs in contact with your vehicle)
– Never jump
– Your hands should be free (don't try to carry something)
When at load docks:
– Be aware of your surroundings
– Use handrails and grips
– Never run up or down stairs
– Take short steps on slippery or smooth surfaces
– Do not carry items you cannot see over