"KKW Trucking Inc. is committed to the premise that injuries and property damage resulting from accidents are preventable through the proper management of our human and physical resources.

Every employee of KKW Trucking Inc., regardless of his or her position, or length of service has the responsibility to follow safe work practices and to have a genuine concern for the safety and health of all fellow workers.

Our goal is for every employee to get home to their loved ones safely every day."
All drivers are required to take a quarterly safety exam as mandated by KKW and California state law. The goal is to keep you skills fresh and top of mind and to reward those drivers who regularly put safety first and work hard to maintain a good safety record.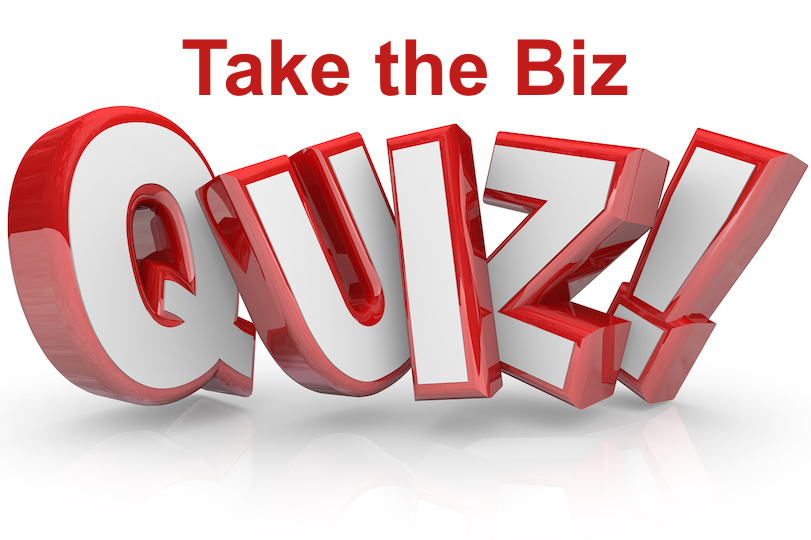 Weekly Safety Topic: Spring Storms
If you live in a area prone to violent spring weather you can find advanced forecasts available through the local media, the national weather service or obtain a weather alert device to provide notice of possible or imminent storms.
Tornadoes: Listen for authorized watches and warnings.Take cover in a basement or first-floor, interior room without windows. If you are caught while walking or riding away from a safe shelter take cover in a ditch or depression.
Streams and river conditions can change dramatically during melting of snow or high levels of sustained rainfall. The force of flood waters can lift people , buildings, cars and trucks. Remember to inspect any trailers or tractors that may have been flooded while parked in a flooded area. Check for cargo and water infiltration of wheels, seals, brakes or other components.
Monthly Safety Topic: Work Zone Safety
Driver Safely In Work Zones
Pay attention to the signs

Orange, diamond shaped signs are posted ahead of work zones to give advance warning of lane closings, speed reductions, and workers ahead.

Plan ahead

A driver should keep up with the latest road conditions. Many states maintain websites that keep drivers current with the latest road conditions.

Use the lane furthest from the work zone

Doing this when possible provides additional space between sides of a vehicle and construction workers.

Get into the correct lane well in advance of lane closures

It is easier and safer to make a lane change well in advance than when arriving at a lane closure.

Be aware of your vehicle's blind spots

Vehicles may be hidden in a commercial motor vehicle's "No Zone". A driver should not change lanes in a work zone unless absolutely necessary and should avoid sudden lane changes.

Slow down – obey posted speed limits

These reduced speeds are for everyone's safety.

Maintain a safe following distance

One of the most cited factors in work zone related crashes is speed. In a work zone, there's less time and room to react to a sudden change in driving conditions.

Be prepared to slow down or stop

A driver's undivided attention should be on the road ahead of them.

Watch for workers on or near the road

Workers may be entering or crossing traffic lanes – often at a speed slower than the flow of traffic.

Be patient

A driver should slow down and pay attention to surroundings.

Use additional caution at night

Enough time should be scheduled to make the trip, or (if possible) an alternate route should be taken.
ALWAYS EXPECT THE UNEXPECTED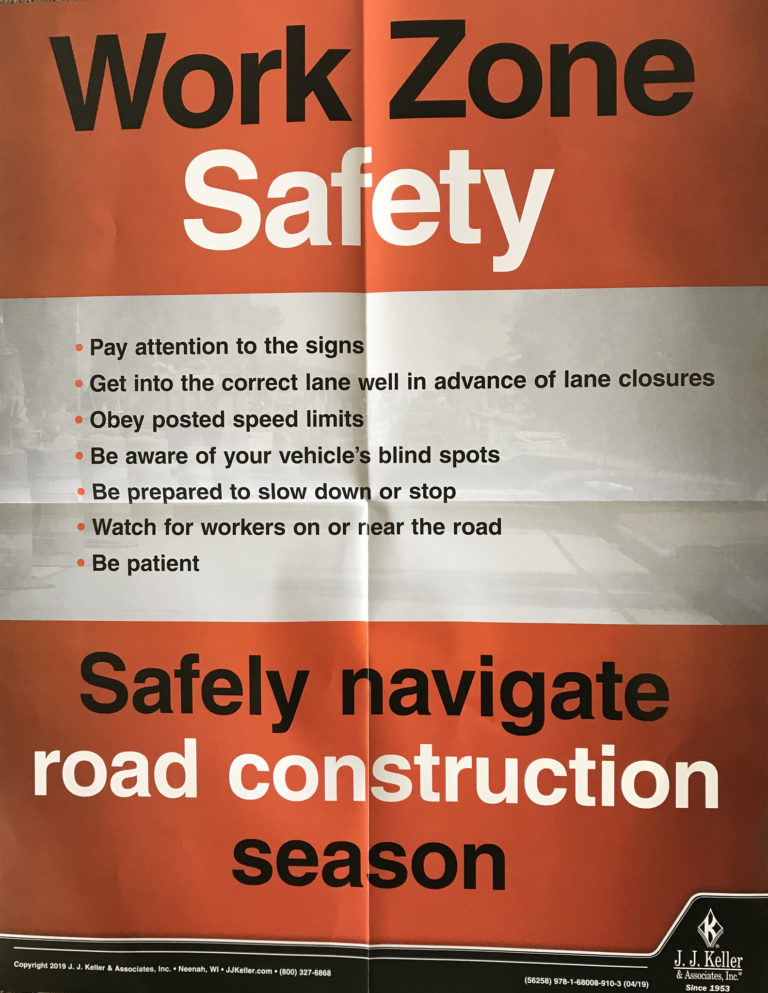 Reminder: set your brakes